Garner Hansen – DJ/Karaoke & Game Show Host/ Photographer
Garner Hansen is the founder of Dakota Entertainment. He first started his career in 1993 as a house party DJ on the SDSU Campus. Spinning the favorites from the 70's at a place called the Disco House. He acquired his first mobile dj setup in the spring of 1994 and performed at over 20 events his first year. His popularity grew fast in Eastern SD and is now approaching his 24th year of Entertaining in the Sioux Empire. With over 650 Wedding and 1500 DJ & Karaoke shows performed, Garner Hansen is the Premier Sioux Falls Wedding DJ and Karaoke Show Host. You will not find another entertainer in the region that will match his style, energy, enthusiasm, dedication, love for entertaining a crowd, or ability to connect with every age group. He is truly an amazing performer. Garner is also a Sioux Falls Wedding Photographer. DJ/Photography packages are available. Schedule an appointment to meet with Garner to find out how he can help you make your event the absolute best it can be.
Charles "Chas" Handy – Karaoke Show Host
Chas is one of Dakota Entertainment's longest running employees. An amazingly talented singer and entertainer, Chas has been performing at Sioux Falls Karaoke shows for over 14 years. Chas has been entertaining since he was just a young man, performing in many musical groups and bands through the 70s, 80s, 90s, up to today! Chas also sings in his church choir, but don't let that fool you, he can throw one of the best Bar Karaoke shows you have ever seen. Dakota Entertainment is proud to present Charles "Chas" Handy!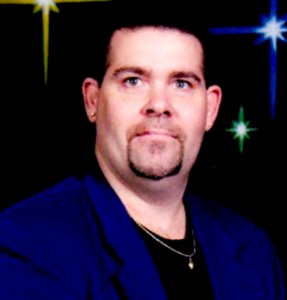 Tadd Danish aka DJ Tadd – DJ/Karaoke Show Host
DJ Tadd puts more energy into his performances that most Sioux Falls DJs put in an entire year of shows. His love for entertaining and music shows in each performance. One of most requested wedding entertainers, Tadd is always busy. If you want to book Sioux Falls Wedding DJ  Tadd – you had better book early. Tadd has been a Sioux Falls DJ for over 18 years and has been entertaining for over 24 years altogether. If you book Tadd you will be amazed at what he brings to your event – get ready for a party! Dakota Entertainment is proud to present DJ Tadd to the Sioux Empire.
Jeromy "JJ" Young – DJ/Karaoke Show Host
JJ is a multi talented entertainer and performer.  With the ability to MC/DJ the most high class wedding to satisfying the rowdiest Karaoke bar crowd, JJ has the skills and attitude to excel at your event.  Pulling from over 10 years of entertainment experience, your wedding, school dance, corporate event, or karaoke show will be  in good hands as he reads your guests and delivers the perfect amount of enthusiasm, energy, and style for your particular event.  Give us a call today to meet JJ and see what he can do to make your event AWESOME!